Outdoor sidewalk chalk mosaic
If you're looking for a super simple outdoor activity for the whole family, then a colourful sidewalk chalk mosaic might just be what you're looking for!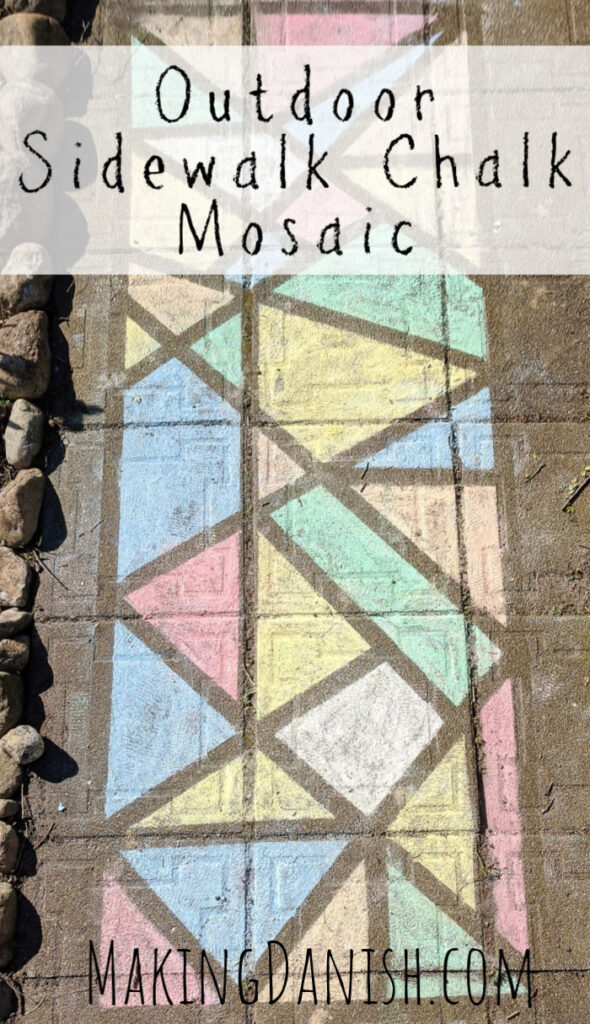 My children have never been into colouring. They are much more into drawing on their own. But for someone who finds colouring relaxing I wanted them to join in on the fun and a chalk mosaic seemed like a great idea. And I'm glad to say that it was!
My 4-year old was intrigued as soon as she saw me tearing pieces of tape off, and she was hooked when I put it on the ground and told them to help me make the design. When we were done she even decided to make her own patterns.
Sometimes bringing an indoor activity outdoor and changing up the canvas, can make an old activity, like colouring, into a brand new and exciting activity. You can even mix it up even more by using chalk paint – either make your own with the leftover scraps of side walk chalk, make your own sidewalk paint with cornstarch or buy some ready made washable sidewalk chalk paint
!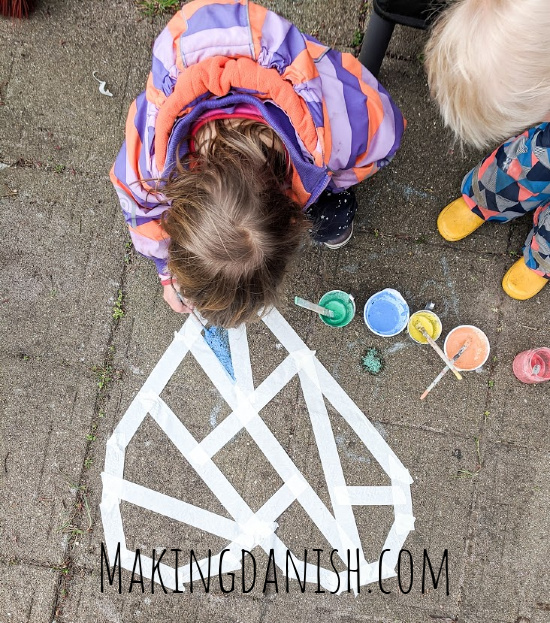 How to make sidewalk mosaics
Making chalk mosaic are one of those super simple ideas that when first you get started, you wonder why you've never done before. And best of all, you just need two items to get started. That's it!
You'll need:
Different coloured sidewalk chalk (or sidewalk chalk paint)
Painters tape
How to:
1. Decide on your canvas.
We used our garden tiles, but you could also use your fence, the sidewalk or a garage door.
2. Decide on your design and tape it off.
We went for abstract with straight lines, but if your more creative with the painters tape, I'm sure you can come up with some fun designs. If you're going for some rounded corners, keep the pieces of tape short to make a curve.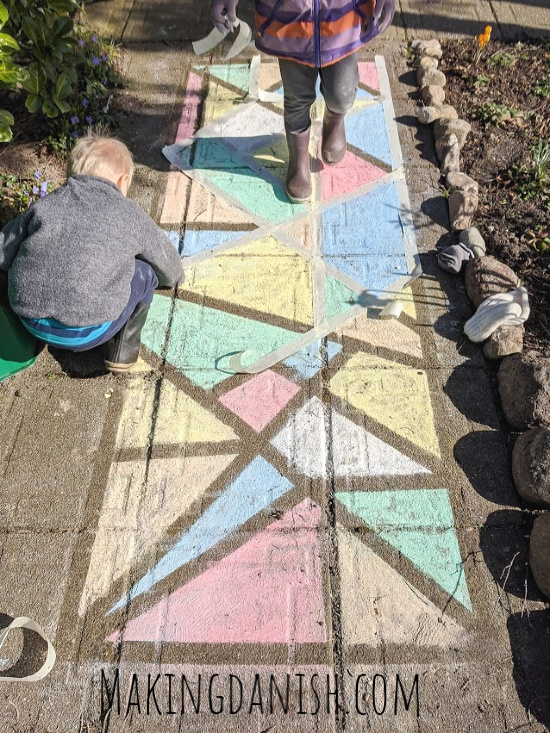 3. Colour in the shapes with different coloured chalk.
Try and fill in the shapes as much as possible, to make sure the design really shows off when the tape is peeled off. We also tried not to use the same colour next to each other for a better effect.
4. Pull the tape off.
Tada – the masterpiece is done and it's time to enjoy. When you get tired of your art, simply wait for it to rain or hose it down.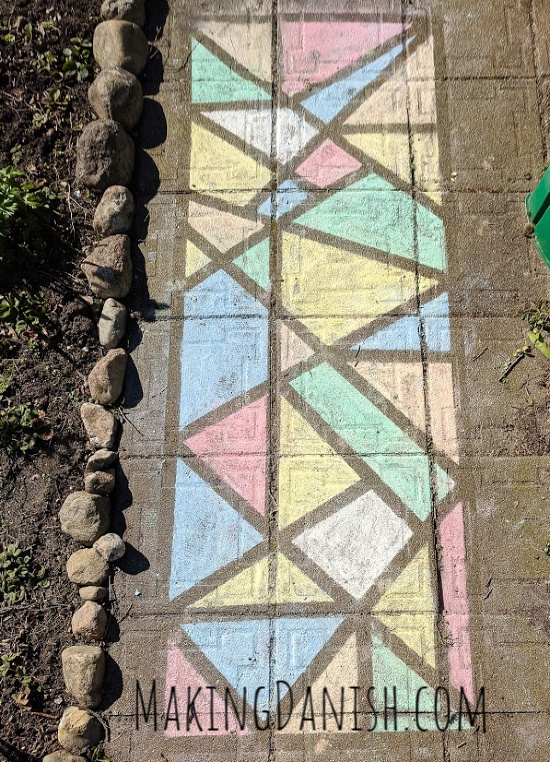 Making sidewalk chalk mosaics is such a fun and super simple activity that can be done again and again. My 4-year old loves making her own design now that she's got the hang of tearing off pieces of tape – and my 2-year old loves to help her colour her designs!