Foam bath toys – making murals in the bathtub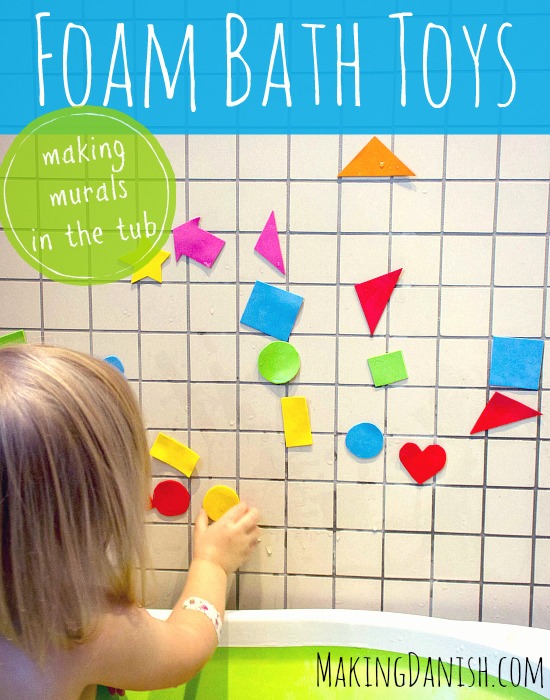 When foam sheets get wet, they stick really well. This is definetly a quality to take advantage of, so when Eva first present from this year's advent calendar was foam sheets in different colours, we decided to make foam bath toys to make art with. Or well, at least to decorate the tiles in the bathroom with. And judging by the amount of time Eva spent in the bathtub last night I'll have to say this was a hit! She was all wrinkly when she finally got up.
What makes it stick? It something as simple as surface tension, which means you will be able to use the shapes again and again. Just store them in a (open) bag or bowl or whatever you have. Just don't seal your container close unless the foam is completely dry – you'll get quite the funky smell.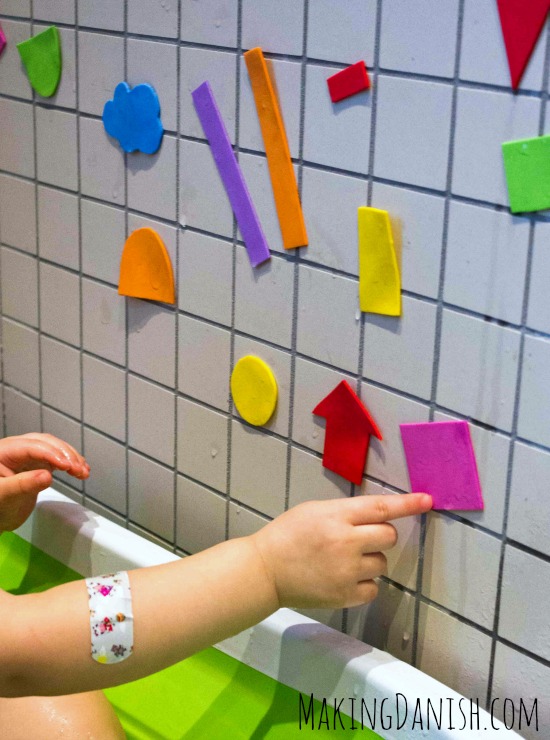 The foam toys were super simple to make and your kids could definitely help cut the shapes if their familiar with using scissors. Eva is however just 2½ years old and is still very spontaneous and occasionally waves her child safe scissors around, so I'm holding a bit back on letting her use real scissors. I've therefore had to do the cutting for this mini project, but she loved telling me what shapes to cut and naming the ones I made. And then of course putting everything into use!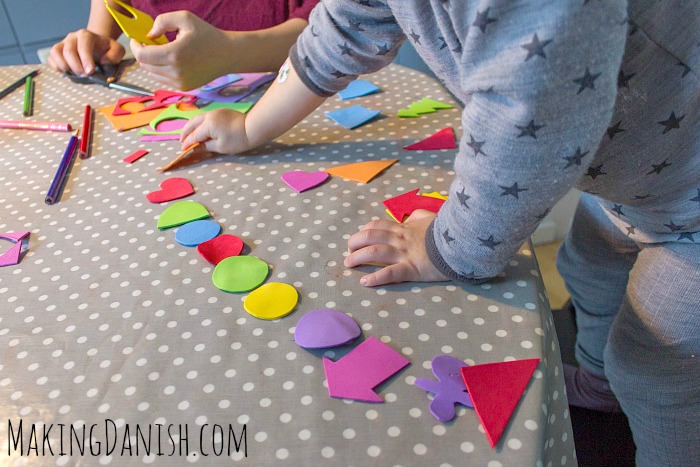 You'll need:
Foam sheets in different colours (not the self adhesive kind)
Scissors
How to:
Well, there's not much of an how to, to write, but here you go anyway:
Cut the foam into different shapes. We went with some of the more common geometrial shapes. And then some random shapes Eva asked for. You could definitely make a theme like a garden, city or go with some halloween monsters etc.
Get the foam shapes wet and then will now stick to tiles or the tub. You could even do it on a window if you don't mind having to polish it afterwards.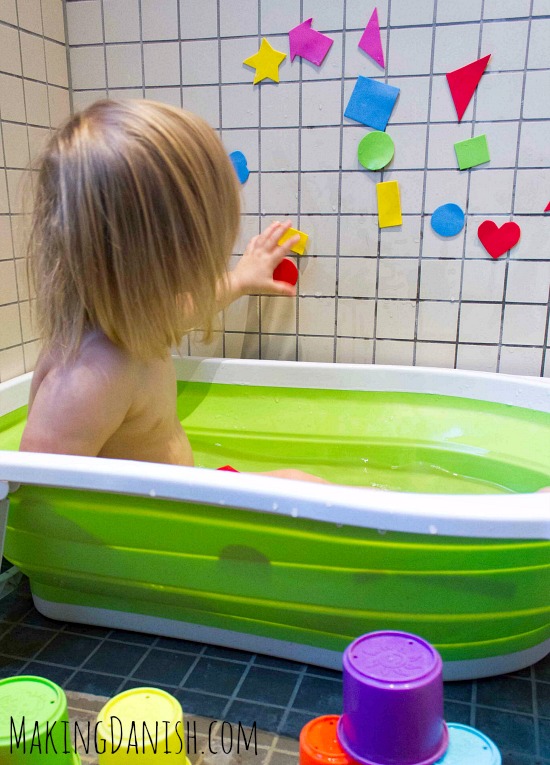 And that's it. It's super simple, but hours can be spend playing with these foam sheets toys.